Through our Humus Economicus Collaboratory we will gather artists, scientists, environmental-, urban-, gender-, and heritage scholars, and connect with a growing number of soil stewards (see below) to counteract what we have come to call soil blindness, inspired by the evocative term plant blindness [1].
We will conduct field-work and arrange walks, exhibitions, workshops and other public events, as well as art & science retreats, to build a thriving environmental art and humanities milieu through localized and situated methods of working.
The research forms an alliance between National Historical Museums (SHM), KTH Royal Institute of Technology, and Linköping University through the lively research community of The Posthumanities Hub. The Posthumanities Hub (KTH/LiU) is a strong Environmental Humanities environment in Sweden, and is at the forefront of feminist posthumanities research in Sweden and internationally. It is an international platform for enacting, networking, and hosting research in postdisciplinary arts and sciences. Through National Historical Museums (SHM), an array of historical museums and their audiences are reached.
Please, contact us if you want to know more.

Notes
1. See Wandersee, J.H.; Schussler, E.E. (2001) Toward a theory of plant blindness. Plant Sci. Bull. 47: 2–9.
Companions & Partners
Christina Schaffer is a PhD candidate at the Swedish University of Agricultural Sciences (SLU) and a cultivator, focusing on agroforestry in both theory and practice. She teaches interdisciplinary courses that touch on sustainable development at Stockholms University, Sweden. Her interests include a sustainable food supply and urban ecology. She is since 2012 running a summer course in a small forest garden at the university campus. The forest garden can be found on the premises where once The Experimental Field once was located.
Danielle Wilde is Associate Professor of Embodied Design at the University of Southern Denmark, Kolding (SDU). She directs SDU's [body|bio] Soft Lab for participatory research through design, citizen engagement with science and food as a multi-species concern. Works with diverse stakeholders to forge regenerative practices, policies, technologies and relationships, using experimental means. Ongoing research involves transforming the Municipality of Kolding, Denmark, into a Food Futures Living Lab, as part of the EU H2020 project: 'FUSILLI: Fostering the Urban Food System Transformation through Innovative Living Labs Implementation.'
Website : daniellewilde.com/wilde
Soft Lab : bit.ly/wilde_softlab
Germund Sellgren är pedagog med lång erfarenhet av utomhuspedagogik. Han har i 17 år arbetat för Världsnaturfonden WWF som utbildare inom Lärande för hållbar utveckling LHU (Education for Sustainable Development ESD) nationellt och internationellt. Han har författat två böcker inom det utomhuspedagogiska fältet och skapat ett stort antal utbildningsmaterial för WWF. Idag arbetar han som konsult inom det pedagogiska området. Under 2020-2021 deltar han i en Folkhögskolekurs med namnet Regenerativt lantbruk och holistiskt management. Bland intressena finns foto och filmskapande samt grönsaksodlande som amatör. Är allmänt jordintresserad och har skrivit en betraktelse om jord: Mitt jordiska credo.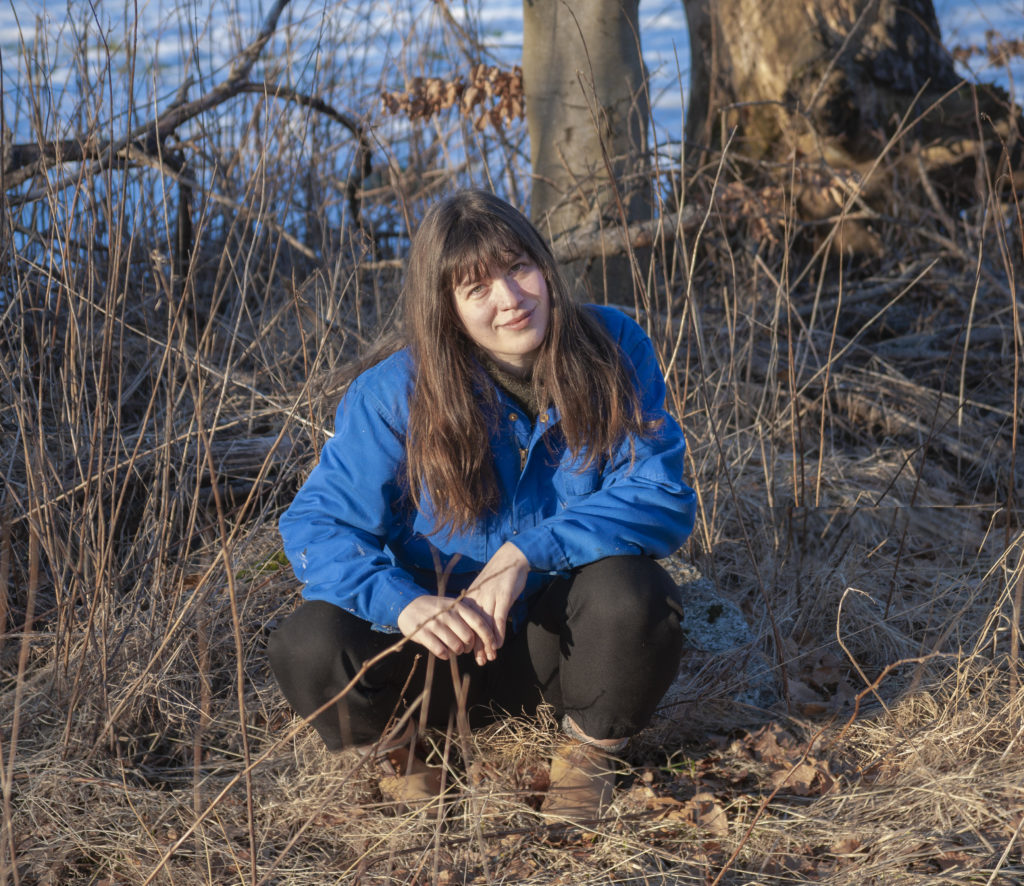 Sidsel Bonde er kunstner og designer, uddannet ved det kongelige danske kunstakademis skole for design i 2015 og tog sin mastergrad på Kunstakademiet – Institutt for samtidskunst ved Universitetet i Bergen i 2019. Hendes kunstneriske virke består af stedspecifikke installationer og illustrerede publikationer. Hendes seneste værker er skabt i spekulasjon over spor fra fortidens landskap og de spor vi i dag skaber i fremtidens landskab. Derudover interesserer hun sig for tilstedeværelsen og fraværet af ornamentik i jordbruget og hvorledes dette påvirker vores forhold til jordbruget i dag. Disse forhold præsenteres i hendes seneste udstilling på Spriten Kunsthal "Ichnofauna Teknoflora" 2021. Arbejder sammen med Malin Lobell og Frøydis Lindén i projektet Skifte.Land
Website: www.sidselbonde.com
Skifte.Land: www.skifte.land
Ichnofauna Teknoflora: www.spriten.no/sidsel-bonde-ichnofauna-teknoflora


Teemu Lehmusruusu is an artist and initiator of the transdisciplinary Trophic Verses platform that explores the phenomena of soil and its linked ecosystems. He collaborates with biologists, soil and climate scientists as well as farmers and gardeners, and is part of the Carbon Action community. He is currently doctoral candidate at Aalto University and in the process of building an art farm at Kemiönsaari, Finland.
Trophic Verses : www.trophicverses.com
Carbon Action : carbonaction.org
Åsa Elzén s an artist living and working in Näshulta, Sörmland, Sweden. Her practice is transdisciplinary and often manifests through installation, text, textile, video, performance and participatory situations. She engages currently in the notion of "the fallow" (Swe: träda) as artistic methodology and ethical stand-point as well as in relation to temporality, memory, environmental destruction, queer feminist- and more-than-human historiography. Lately her focus has been on the legacy of the ecology- and resilience practices of the Fogelstad group, active approx. 1920-1950.
Website: www.asaelzen.com
Träda: www.sormlandsmuseum.se/utstallningar/trada/
Jenny Salmson is a permaculturist and soil activist with a background in the climate organizations Klimataktion and Klimax. She is trained for the Soil Food Web and microbiologist Dr. Elaine Ingham and a certified permaculture designer. She runs and starts pedagogical co-cultivations in the association Odla Ihop, which currently has five large cultivation sites in Tantolunden, Aspudden, Västberga, Öråker and Råby. She has done the permaculture design for Odla Ihop Tanto where she creates edible gardens and develops the site with examples of micro-life-focused composting methods, permacultural techniques, example cultivation of old wheat varieties and a biodiversity-enhancing meadow area. She holds workshops and conducts ongoing pedagogical and organizational work in Odla Ihop. Jenny has held the full-time education Grow locally – change globally and the courses Urban Edible Garden and Life in the Soil at Långholmen's and Jakobsberg's folkhögskola.
Website: www.odlaihop.se