ART & RESEARCH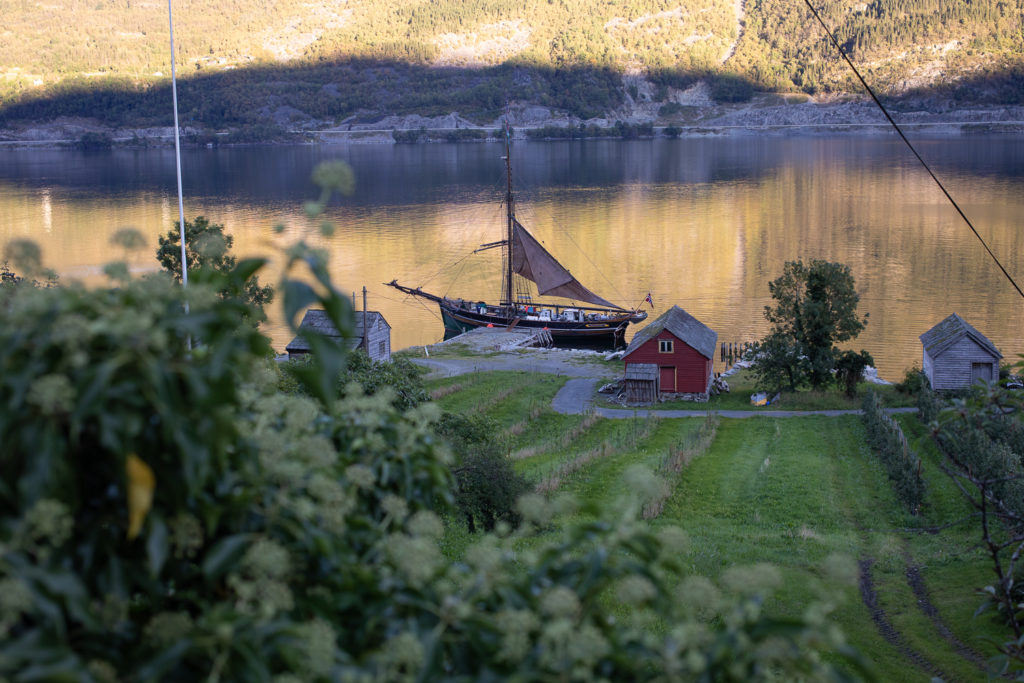 (F)jorden – a floating symposium with artists, chefs and researchers on the Norwegian ship S/J Mathilde
The Nordic artist group Skifte.Land organized the deeply memorable symposium (F)jorden, and invited artists, researchers and chefs to sail with the old ship Mathilde in the Hardangerfjord, Norway, 19–25 September 2022. The symposium included public seminars and events at different locations along the way as we sailed from the fruit farms in the inner part of the Hardangerfjord, out to the city of Bergen.
The public events focused on themes such as the Norwegian "klyngetun", old and new way of living and building together in the countryside (Agatunet, 19 Sep); food traditions, innovation and sustainable use of food (Kabuso, Øystese, 20 Sep); and food security and global food supplies (Bryggens Museum, Bergen, 23 Sep). We also visited farmers, cider producers and research institutes such as NIBIO, Lofthus and Ocean Forest along the way.
A total of 15 invited participants took part in the voyage together with the artist group Skifte.Land and the crew of S/J Mathilde. The Humus economicus team was represented by Malin Lobell, Janna Holmstedt and Karin Wegsjö in the art platform (p)Art of the Biomass, who also presented their soil-related work in the seminar "Food Security Now!?" at Bryggens Museum in Bergen.
Artworks and documentation from the trip will be exhibited at Kunsthuset Kabuso in Øystese, opening on October 1. Beautiful photos from the voyage, visits and events can be seen at the website of Skifte.Land